Résumé
For many years, our recruitment markets (such as Architecture, Engineering and Construction) have been experiencing strong demand in Australia and the United Kingdom.

Utilising the latest digital tools is important to support this growth and help us to match talents and companies successfully and faster. I manage the entire "Marketing Ecosystem" from the website to the blog (HubSpot) through job boards and Social Media.

I have a strong passion in Marketing and Psychology, and I feel lucky to be surrounded by passionate Recruitment Specialists who are sharing the same goal: building meaningful relationships and careers.

At Design & Construct, we are not just finding jobs. We are building careers by providing one of the best-tailored recruitment approaches in the Construction environment.

From market intelligence to social media, PPC, remarketing, SEO campaigns and keywords generation, my mission is to provide valuable content to clients and candidates. We have doubled our overall headcount in just six months and 97,5% of customers would recommend us.
Expériences professionnelles
Marketing manager
DENOVO CONSULTING , Sydney
De Mars 2018 à Aujourd'hui
Digital marketing specialist
Design & Construct , North sydney
De Août 2016 à Septembre 2016
Digital marketing specialist
Design & Construct
De Août 2016 à Juin 2018
Consultant junior en management
ETHIKONSULTING , Paris - CDI
De Septembre 2012 à Février 2016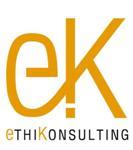 Missions en management :

Facilitation
Co-animation
Interviews & diagnostic
Rédaction d'articles sur les pratiques managériales innovantes ( www.clubethik.com)
Aide à la création de modules de formation en cohésion, coaching d'équipe, team-building
Suivi de la demande client

Missions avant-vente :

Rédaction pour répondre aux appels d'offres: sélection/ choix du mode de réponse/ contexte/ plan/ prise d'information/ Veille juridique
Connaissances marchés publics
Amélioration commerciale et marketing (CRM, Benchmark, Web Marketing, veille...)
Chef de projet évènementiel
Amélioration du système d'information interne (SI)
Recrutement
Parcours officiels
ISTEC – Programme Grande Ecole – 2013

Anglais - Courant
Espagnol - Courant
Compétences
Management d'une équipe opérationnelle de 5 personnes